Parson Weems' Fable Redux
$

68.00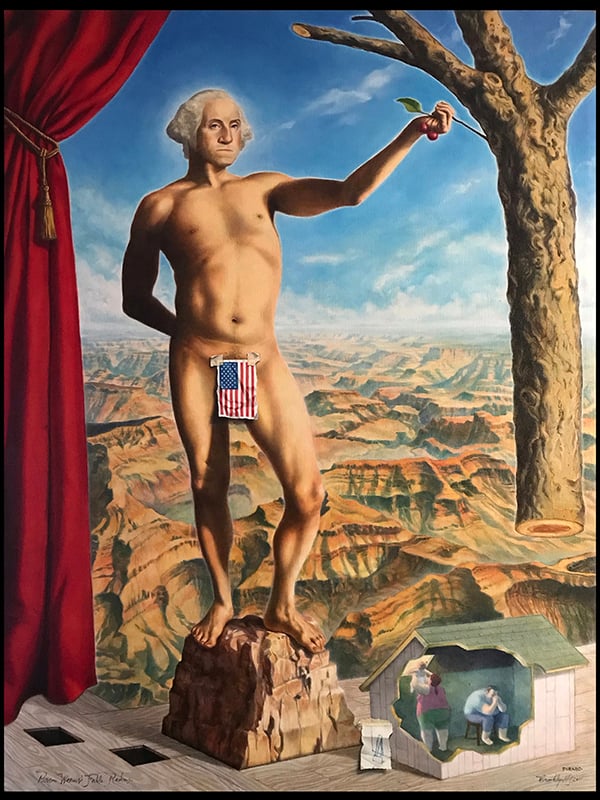 A reproduction of the original oil work by Dan Piraro.
This painting represents the kind of mythological/religious devotion Americans of a certain political strip have toward the "Founding Fathers." They seem to believe that the framers of the U.S. Constitution were infallible and that their opinions about realities of the 18th century are forever the wisest course of action, despite the march of time and technology. This modern version of Parson Weem's Fable includes a reference to the infamous cherry tree, of course, and also the footprint of the Twin Towers—cut into the wooden stage at lower left. Although Washington has been placed on a pedestal like a statue of a Greek god, his complete nudity would offend the religious right, so a touch of trompe-l'œil patriotism has been employed to make him "decent."
12" x 16" print on 310 GSM natural white rag paper, using archival inks.
Prints are created and shipped within 3-7 days of order unless otherwise stated at checkout.
Framing not available.